In the western world, the first days of November are usually dedicated to celebrating the departed. The financial markets, on the other hand, have the annoying habit of waking the dead…who come back to life at this time of year.
The glaring failure of WeWork's attempt to go public (and the controversial departure of its CEO) or the Bio On scandal in Italy both serve to remind investors that some business models are neither viable nor trustworthy. Some firms (such as Wirecard, Eurofins and Solution 30) have now been classified as "zombies" by increasingly powerful activist funds. These doomsday-financiers probably have a useful part to play, if their information is reliable and can be checked, and is not just a disguise for massive short-selling. In this tomb-like environment, investors seeking value have to feast upon sectors that are considered to be exquisite corpses (telecoms, retail and media). Repentantly, they climb Calvary hill each time disappointing results are published (TF1, Orange), hoping for a resurrection that is as uncertain as it is imminent. However, some published results have been good (BNP Paribas, Sanofi, etc), blooming like flowers in this gruesome, macabre climate.
Growth investors are thriving on heavenly quarterly publications from the likes of LVMH, L'Oréal and Airbus. Although for some years now, value management has had to make regular visits to the graveyard to lay symbolic chrysanthemums, growth management, on the other hand, continues to rejoice, lighting candles in keeping with the traditions of the Hindu festival of lights (Diwali) that was celebrated last week. In 2019, therefore, the most expensive investment vehicles, those which benefit from unhealthy monetary policy (bonds, equities in super-growth sectors, etc), are still those with the most widespread support. Negative real interest rates are now proving to be unnecessarily accommodating and structurally destabilising. The new President of the ECB (Christine Lagarde) seems to be focussing her statements on budgetary policy rather than on monetary policy, despite repeatedly referring to the usefulness of the latter (possibly simply as a show of respect for her predecessor, who was feted for his success in having revived the eurozone after it was plunged into an induced coma). This persistently good performance of the most costly assets is particularly infuriating, as in the last few weeks, we've seen glimpses of the start of a sector rotation.
So, this Halloween, we need to take care that the gleaming carriages twinkling with a thousand sparklers don't turn into pumpkins in our portfolios.
Igor de Maack, Fund manager and spokesperson at DNCA. This article was finalised in October 31st, 2019.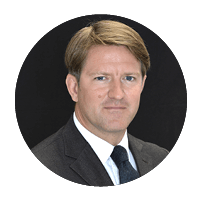 This promotional document is a simplified presentation and does not constitute a subscription offer or an investment recommendation. No part of this document may be reproduced, published or distributed without prior approval from the investment management company.
DNCA Investments is a trademark held by DNCA Finance